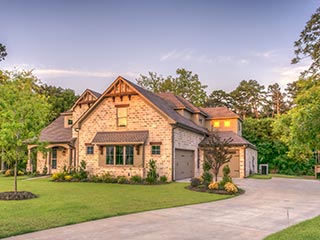 We never settle for second best. It's our mission to give you access to the very best the industry has to offer - the most experienced technicians, the fastest repairs, and only the highest quality components. We understand that although your garage door is important, it's not something you want to spend a lot of time thinking about. We want you to leave all that to us; let us handle any broken springs or bent tracks. You can rest assured that our technicians are true professionals and we will fix your door in no time at all.
How We Work
Quality is important to us because it provides reliability. We use brands that we know and trust, like Clopay, Craftsman and Linear, because reliability keeps you safe. We'll never use cheap components just to save a few dollars; every single screw and spring is important to us, and we won't cut corners. Our team has more than a decade of experience working with door systems of all types, so we know what works and what doesn't - you can trust us to deliver an excellent solution, no matter what the problem is.
Installing New Openers
One of the best things you can do for your door system is to invest in a new automatic opener unit. Modern motor units are faster, quieter and more secure than older models, with a great deal of added convenience and special features that help to ensure your safety. We'll help you choose the perfect model for your home, and our team will install it for you to our strict professional standards.
Expert Maintenance Services
Our technicians can repair any part of yourgarage door. However, we strongly recommend avoiding breakdowns in the first place by scheduling regular maintenance appointments. These scheduled visits give us an opportunity to check for signs of wear and tear, like worn springs and frayed cables, and to replace damaged components before they fail completely. Because our team always carries a selection of replacement parts with them, you won't be kept waiting - we can usually swap out worn components on the spot, thus saving you time and inconvenience.
Our Team Is Ready To Help
If you need urgent repairs, a new opener or to have a broken spring replaced, we're the team for the job. Contact our experts at Garage Door Repair Redlands today and get help from the very best service team in CA.
Professional Services At a Great Price!

Weekend Appointments

Top Quality Products

Highly Skilled Technicians
Satisfaction Guaranteed