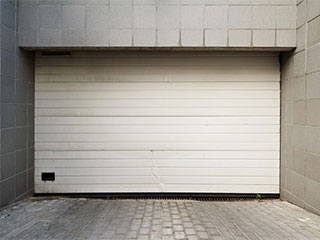 Security is the top concern of most homeowners. You want to know that your property and loved ones are kept safe at all times, which means making sure no-one's able to gain access to your home without your knowledge. Everyone knows how essential it is to invest in strong locks on their doors, motion sensor lighting, and surveillance cameras. However, few people ever think twice about their garage door. An old, weak door can provide a potential access point for thieves, so it's vital to make sure itis as secure as it can be. Here are a few key problems that you may not realize can be an issue.
Up-And-Over Doors
Systems that consist of a single panel are often the most affordable option. However, they can also be very easy to break into - sometimes a sharp tug is enough to pull the latch out of position and allow entry, and a crowbar is often very effective at prying the door open. If you choose a door of this type, ensure that it's fitted with multiple locks. Sectional and roll up doors are generally safer and much more difficult to break into.
Old Fashioned Locks
Modern garage doors can be fitted with Euro-Cylinder style locks. These are constructed in such a way that they can't be drilled out; they'll always remain locked, even if the internal components have been destroyed. Older garage doors tend not to have such sophisticated systems, and are much easier for thieves to defeat. Rather than replacing your old model, you might be able to simply swap the lock out for a new one; check with the system's manufacturer (or give our team at Garage Door Repair Redlands, a call) to find out what options you have.
Not Enough Locks
Garage doors are typically fitted with a pair of locks, but this doesn't provide as much security as you'd imagine. The fewer secure points there are, the easier it is for thieves to break into your garage - most manufacturers offer an upgrade to 4 or more locks, which helps to increase security.
Weak Panel Material
It doesn't matter how many locks your door has if thieves can simply break in right through the panels. The best materials to prevent this is wood or steel, which can't be dented or bent easily. Second best is aluminum. Plastic panels, while cost-effective, are the most vulnerable to forced entry, and you should bear this in mind when selecting a new garage door.