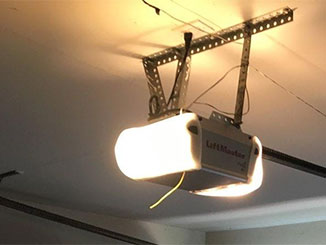 Prevent Future Problems Early On
The opener of your garage door is an important piece of the system, as it's what gets everything going to lift or lower your door as you need it. If your opener is starting to have trouble, your door won't be moving very easily, and you may notice some odd symptoms. If it seems to struggle as it's in motion with jerking, or reversing when it's starting to close, the culprit is most likely your opener. Rather than struggle along for now, get it taken care of sooner rather than later! It'll prevent further damage in the long run, and we can get it done right away.
Top Quality Repairs & Replacements
Thanks to using the finest parts and equipment available, along with our years of experience, you can trust that we'll take the best care of your opener possible and get it working easily again right away. Whether the parts have worn down or rusted from moisture, we'll find the problem area and tend to repairing or replacing the part for you easily. Should your opener prove to be too out of date to work well, or you'd like to get something quieter or sturdier, we can replace the whole opener for you as well.
Professional Opener Installation – Top Brands Available!
Even if the opener seems like a simple one, it's ultimately still best to allow a professional to put it together and install it. This is the most surefire way to ensure that it will be working properly and smoothly for a long time, rather than risk inexperience causing something to be off. You can rest assured that we'll know what to do as well thanks to our vast knowledge of all the major brands like LiftMaster and Craftsman. No matter if you've already bought your opener, or want some assistance with deciding, we're happy to help.
Give Us A Call
Leave your opener in the best care around by calling Garage Door Repair Redlands today and getting your appointment scheduled in no time.
Need more? We also provide:

Overhead Door Installation

Torsion Spring Adjustment

Garage Door Remote Clickers

Garage Door Tune Up Services